Biking into the Heart of the City
It's almost biking season for me. Spring is in the air, so it's time to get our bicycles out of the shed, clean them, put air in the tires, and polish the fenders. My wife and I have matching bikes. They have wide white-walled tires, big seats, and 6-speeds. This year I plan to bike more than I did last year.
A few years ago, my wife and I moved to Speedway, IN. We moved from near downtown Indianapolis. The move was only a few miles. Speedway is within the city limits of Indy. We didn't move to the next county or the bedroom suburbs: we were still in the circle city. However, the relocation brought multiple changes, and one of those was my biking habits and routes.
When we moved, I didn't bike as often as I did when we lived near downtown. I loved accessing the trails and biking downtown Indy. I realize I could do the same, and should, but when I lived near downtown, it was so convenient. It was easy.
Downtown Indianapolis
I would often begin my ride at the Indianapolis Zoo, and from there, I might bike to White River State Park or head to the canal. I sometimes would head north on White River Parkway and access the Monon trail near Riley Children's Hospital. More than once, I've biked to Broad Ripple and stopped for a beer. I've even biked to the Carmel Town Center. On other days I'd bike to the Monument Circle and then head north on Meridian riding through all the wonderful parks.
It's More Than Exercise
Biking is great exercise, and its low impact (my knees thank me), but city biking is more. I don't know a better way to learn what a city is about than biking it. Driving through and around a town only gives you a glimpse of the city, a familiarity. Walking is intimate. One learns the inside of what's going on, but the area covered is limited. Biking allows for the intimacy of walking and, at the same time, the ability to cover large areas. If you really want to learn about a city—bike it.
What If You Don't Live Downtown?
This post began with me searching for how to bike downtown. I could ride from Speedway. From my doorstep to the Indianapolis Zoo is only five miles. I could load my bike in my car and drive downtown or rent a bike. Here's one example, Wheel Fun Rentals. Whether you ride your bike downtown, transport it there, or rent a bike the best way to know the city, to feel it in its bones, is from the seat of a bicycle. Enjoy!
How Can We Help You?
Berger Hargis has a company philosophy of providing personal excellence for all our services. Our growth and success have been due entirely to our commitment to honest, excellent customer service. The company has been built on the referral business we have received due to this philosophy.
If we can answer any questions, please don't hesitate to Contact Us.
About the Author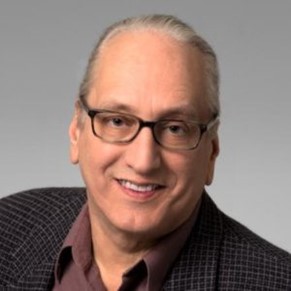 Randy Clark is a speaker, coach, and author. He publishes a weekly blog at Randy Clark Leadership.com. Randy is passionate about social media, leadership development, and flower gardening. He's a beer geek and on weekends (after COVID-19) he can be found fronting the Rock & Roll band Under the Radar. He's the proud father of two educators; he has four amazing grandchildren and a wife who dedicates her time to helping others. Randy is the author of the Amazon bestseller The New Manager's Workbook a crash course in effective management.
Go Back