Landscaping – Spring Clean Up
After a long winter, a clean-up on your property is imperative. Our team removes debris that has collected on your property.  The removal of old growth on ornamental grasses and perennials is essential for promoting  new growth for the season.  
Other important parts of Spring Clean up:
Removal of leaves in beds.
Picking up any trash or debris.
Cutting back ornamental grasses.  (If not cut back in fall)
Cleaning up small sticks on lawn.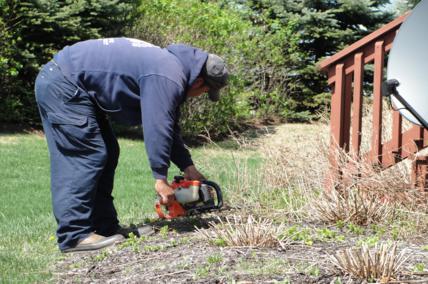 Cutting down ornamental grasses and dead perennials from last year
so that the emerging plants can flourish this spring.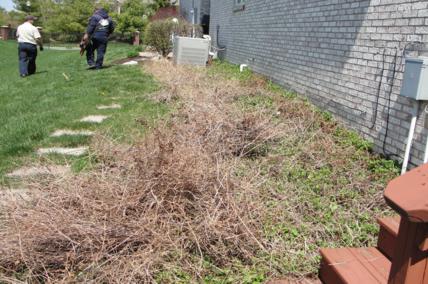 Overgrown dead plant material from last year's groundcover.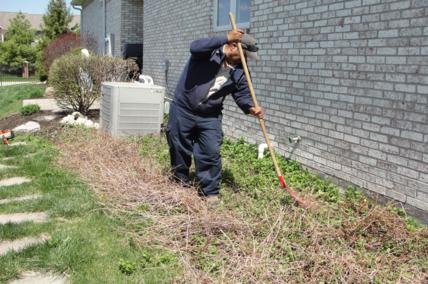 Cleaning out dead plant material.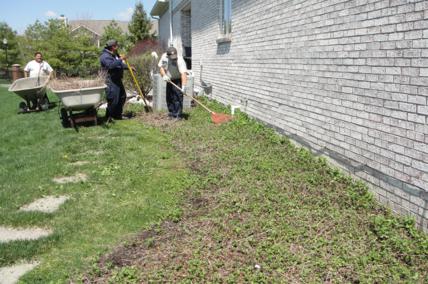 The ground cover now looks good and can flourish this summer.